From Roots to Results: The Power of 'Plant Science'
98

%
Blood Sugar Level
Upto 98% people observed drop in their sugar levels in first month itself.
80

%
Medications
Upto 80% people reduced or eliminated medications within 6 months.

91

%
Symptoms
Upto 91% people became symptom free within first three months.
93

%
HbA1C
Upto 93% people had a drop of 2 units in their HbA1C in three months.
Meet Our Expert Council
Dr. Anil Vishnoi
MD (Ayurveda Medicine)
With over 43 years of experience in the field, Dr. Anil Vishnoi is an experienced Ayurvedic practitioner. He obtained his MD in Ayurveda from the National Institute of Ayurveda, Jaipur. Dr. Vishnoi served as a Senior Medical Officer in a government job for 30 years, where he gained extensive knowledge and expertise in the field.
Dr. Chestha Thakur
BAMS Physician
Dr. Chestha Thakur is a highly skilled Ayurveda physician with over six years of experience in the field. She completed her BAMS in Ayurveda from the CDL College of Ayurveda in Haryana and has since been providing her patients with personalized treatment plans that incorporate Ayurvedic remedies, diet, and lifestyle changes.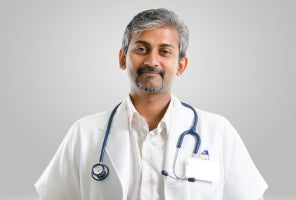 Dr. Dinesh Pareek
BAMS Physician
With over 30 years of practice, Dr. Dinesh Pareek works as a government medical officer in Alwar, Rajasthan. He holds a Bachelor of Ayurvedic Medicine and Surgery (BAMS) degree from the prestigious National Institute of Ayurveda in Jaipur, Rajasthan.
Dr. Puja Suri
NUTRITION & FOOD SPECIALIST
Dr. Puja Suri is a highly experienced healthcare practitioner with over 15 years of experience in the field. She holds a BHMS degree and is also a Health Coach of Ayurveda. Dr. Suri has been serving as a Medical Officer in Solan, Himachal Pradesh, for the past 15 years, where she has been treating patients through a holistic approach that blends Ayurveda, Homeopathy, and lifestyle and diet changes.
Lifestyle driven healthcare, personalised
Easy. Impactful. Proven

50000+
Happy Customers Served

250+
Doctors Recommend Us
95%
Positive Outcomes
Have a doubt? Don't worry, we are here to help.
All Diabetic people are not same. We are here to clear all your doubts.
Do I stop my medications, if I start my journey with Muditam Ayurveda?
No, You should not stop your medicines if you start taking Muditam Ayurveda's products. Connect with our team, they will help guide you on how to gradually reduce your medication over the period of time.
Does Muditam products contain any steroids or allopathic components?
Muditam is a Nutraceutical brand focused on providing solution for your Diabetes. All our products are nutraceuticals/ supplements made up of natural ingredients and herbs designed to work on several health conditions.
Are these supplements safe?
Yes, Muditam's supplements are safe for use, as they do not have any known side-effects. If you have any medical condition, we recommend you to talk to our Diabetes Experts for personalized guidance.
Can I take these supplements along with my current medications?
Yes, you can take these supplements along with your current medications as there are no-known interactions. You can contact our Diabetes Experts who can guide you better for your personalized recommendations.
Can I find your supplements in local stores?
Currently our supplements are available at online store at muditam.com or amazon. But soon they will be available in local stores as well.
Are there discount for bulk purchases?
Yes, if you buy the supplements together in bulk, the discount is increased.
Are these supplements suitable for pregnant women or children?
We recommend our supplements to adults 18yrs or above of age. If you are pregnant or breastfeeding, we recommend you to consult your healthcare provider to guide you on which supplements to take, even before taking the ones made with natural ingredients such as ours.
Lets do it Together!
When you team up, your likelihood of achieving your goals increases by 95%. That's why every one of our Diabetes Experts is:
A post graduate in Nutrition Sciences & Dietetics from top leading programs & Institutes.
An expert allocated to you, based on your preferences, health concerns and compatibility.
An expert who don't just dictate; but understand and guide according to your needs.
CHAT WITH US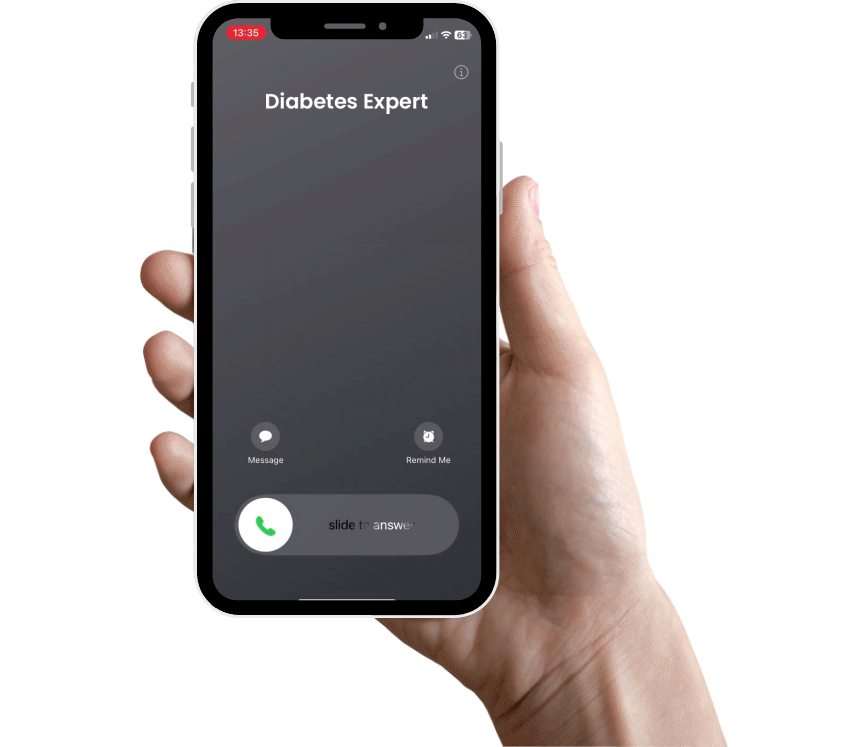 The Muditam Journey
Take the Diabetes Quiz
An online test that access thecause & symptoms of yourtype 2 diabetes and provide atreatment plan. Buy the plan
An online test that access thecause & symptoms of yourtype 2 diabetes and provide atreatment plan. Not All Supplements Just Reduce Your Sugar Levels
Muditam's products are crafted with ingredients from 120years of Ayurvedic Wisdom into Modern forms
Ayurveda Inspired

Doctor's Recommended

Diet Consultation

Vegan Friendly

FSSAI Certified
GMP Certified
Talk to an Expert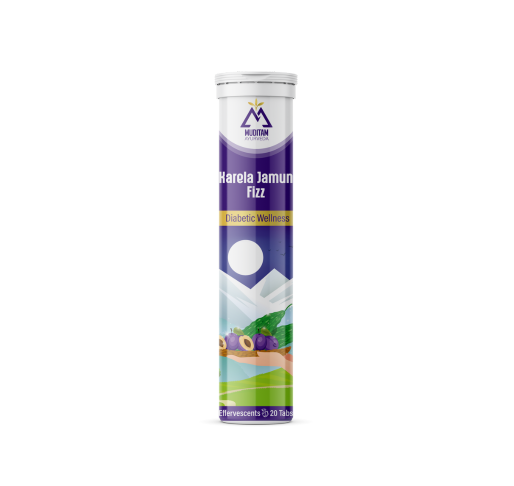 Follow us for Latest Scientific Evidences in the world of Diabetes
Will Karela Jamun Fizz Work For You?